On every saved article you can edit the title, publication and date in case they are wrong. To do that click the three dots menu and select Edit article from the dropdown. (Alternatively, you can open this menu from the pencil icon located on the upper navigation bar when the article is open)

Type in the updated information in the newly opened window and hit save.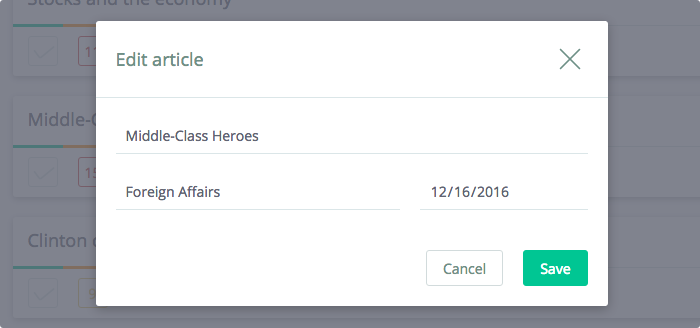 If an article has been caught incorrectly (wrong or incomplete title or content, unnecessary details, etc.) please use the Article Flag feature to let us know.