Only Owners, Coaches and Captains can remove a student from a team.
If you are the coach:
Log into your account at Classroom
Navigate to the Home page by clicking on the gear icon in the left side menu (this should be the default page the app opens to)
On that page, when hovering your cursor over each person's name, you'll see a 3 dots icon
Click on the 3 dots to open a menu from where you can remove a member and then confirm it in the pop-up which appears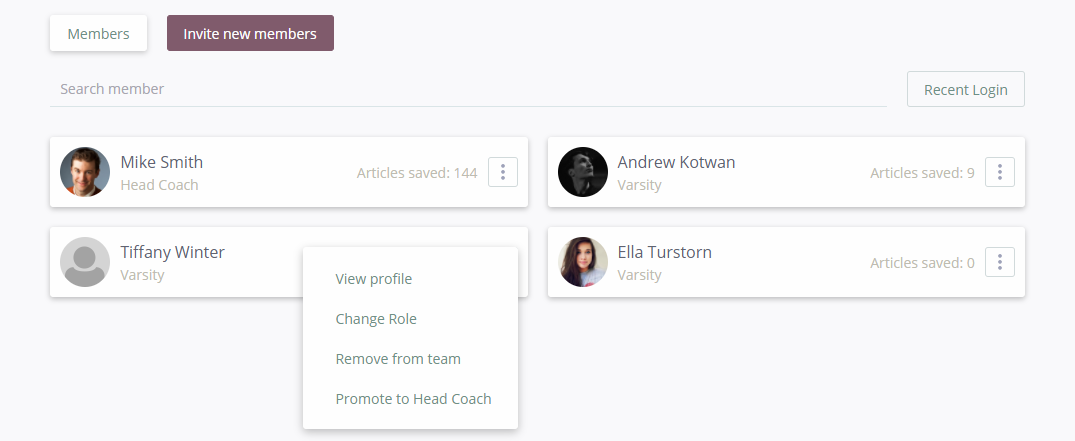 Note: when a student leaves a team, all the articles they had caught will be reassigned to the team's Head Coach. You cannot remove the Head Coach from the team. If you would like to switch the coach privileges to a new user, please contact us at hello@prepd.in.