Using Prepd's new Vocabulary feature, integrated in the Article View, you can easily find the meaning of a word by selecting(highlight) a word and selecting the Az icon.

After clicking on it an window with the definition will open.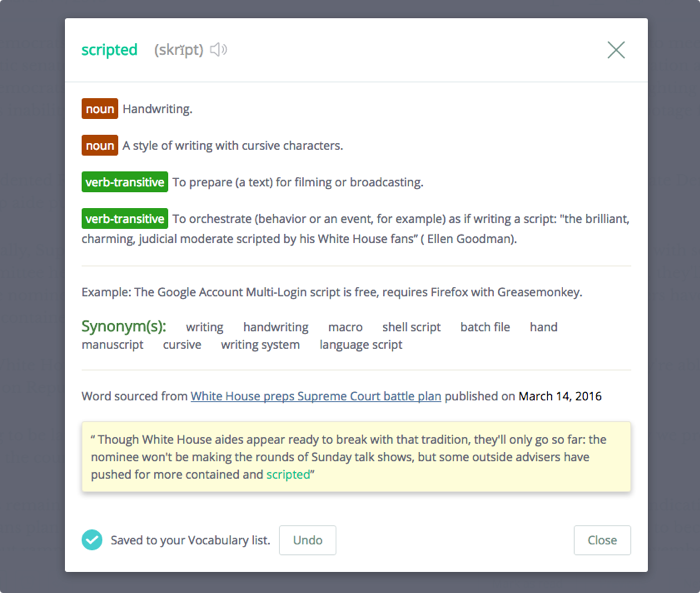 Upcoming feature: You will be able to review the words you selected later in the the Vocabulary.