If you don't already have a Prepd account you can quickly join your team while creating one. Please visit this article for details.
If you do have an account, log into it by visiting the Dashboard application: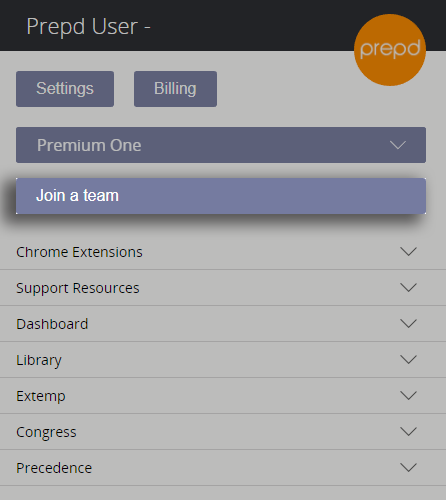 You can find the "Join a Team" button: 

by clicking on your profile picture in the upper right corner
by going to the Team page (click on the 3 people icon in the left side menu)

Clicking the "Join a Team" button will open a pop-up where you can search for your team's name (or the name of the coach)

If you have a Team Key, click on "Yes, I have a Team Key" to add it. This will add you automatically to your team.

Select the team you want to join, and a request will be sent by email to the coach
Note: Any user who wants to join a team must, first, be accepted by the team's coach (except in the case of using Team Keys).