Visit the Library app go to the PDF upload page (by clicking the last button of the left-side bar).
Drag and drop the file anywhere into the Library.
Alternatively, click the "Select PDF" to open the selection window and add your file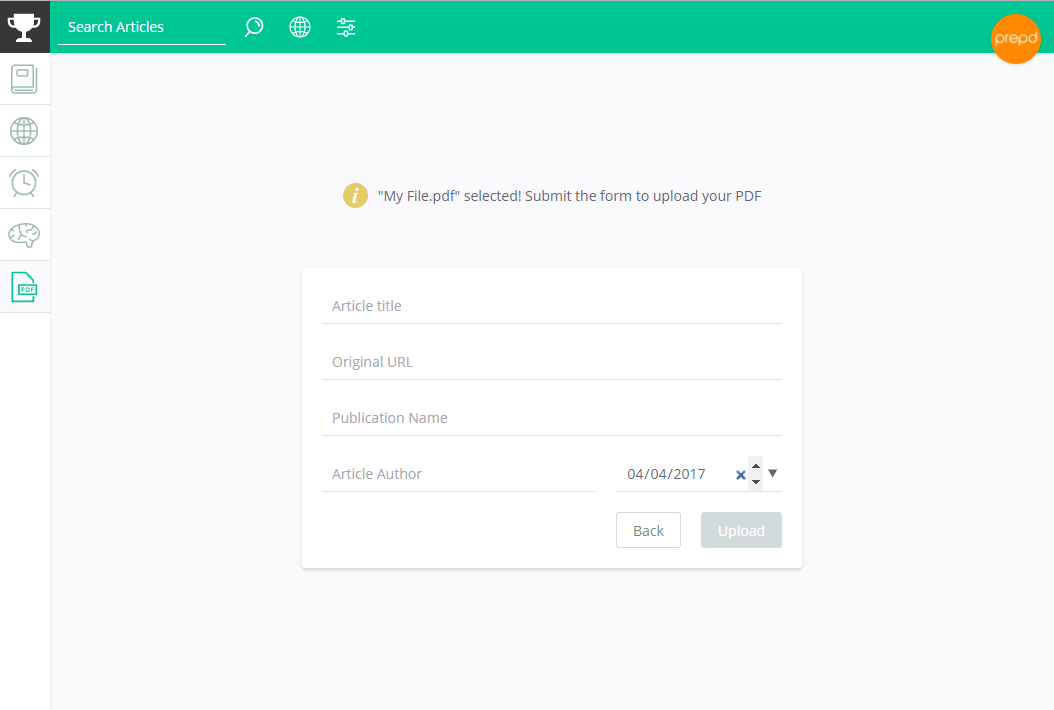 After the PDF has loaded, fill in the details (name, URL*, publication, author and date).
Click Upload to save the file.
Please be advised the software will not allow for the same article to be uploaded twice, so we recommend using the correct PDF title and URL (if unavailable, make sure you are using something that it's not already attached to an existing PDF file in your account – e.g. using www.example.com/267734567/pdfFile instead of www.example.com/pdfFile).
The size limit for the PDF files is 5 MB.